Please join us for the following events. Everyone is welcome. Sunday morning worship starts at 9:00 and 10:30
S.O.S Meets the third Saturday of each month. We start at 9:00 am. All ages of women are welcome. Come join us for some fun fellowship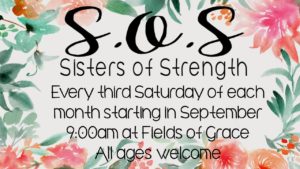 Fields of Grace will hold its annual Easter Egg Hunt at the Covington Park on April 13th. There will be several bike to raffle off, Easter baskets to give away and Happy meals for a year to win! The hunt will start with the youngest age group and will start at 1:00pm This is a rain or shine event! Don't miss it!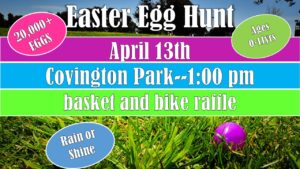 The Women at Fields of Grace are invited to see Liz Curtis Higgs in Alexandria Indiana on Friday April 12th. Stop at the information desk to sign up and get ticket and travel info.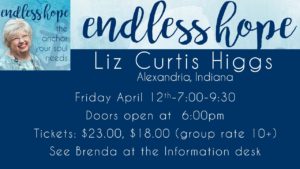 Maundy Thursday will be a reflective service for the senses. come and reflect on the true meaning of Easter. Hear and see the events leading up to Christs death. You will have opportunity to take part in communion as we end our evening. We hope you will join us for a time of reflection at this unique service.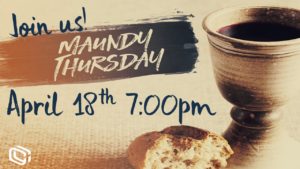 Join us for our Easter Worship services on April 2st. Services are at 9:00 and 10:30 am. Children's services will be available during both worship times.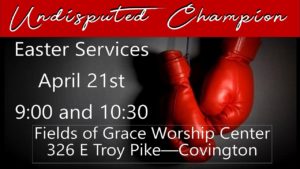 Fields of Grace has made it easier for you to give. You can use the app under GIVE+ in your app store or you can click in the GIVE icon on our home page. If you have question please see Mark Pellman, or Deb Clason.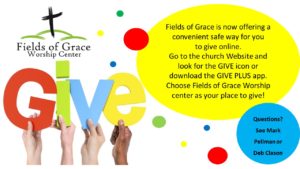 BFF book club invites you to join the for their monthly gathering starting back up on April 25th. This group is open to everyone. Please see Brenda Shively at the book nook for more information.