DUE TO COVID-19 ALL ACTIVITES AND WORSHIP SERVICES ARE SUSPENDED.
WATCH OUR LIVESTREAM BY CLICKING ONTHE MEDIA TAB.
Please join us for the following events. Everyone is welcome. Sunday morning worship starts at 9:00 and 10:30
Win the worry battle with this 6 week women's bible study.
Wednesday evenings starting January 29th @ 6:30 pm.
Book cost is $10 dollars. Sign up at the information desk!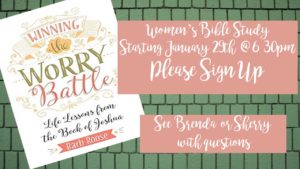 Join the men for this 6 week study starting January 29th @ 6:30. They will meet in the 7-12 grade classroom. Book cost is $10.00. Sign up at the information desk. See Pastor Don with questions.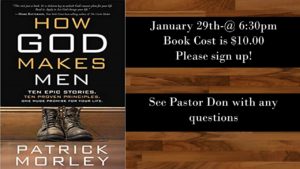 Dynamic Marriage workshop will be held here at Fields of Grace starting February 15th. Mike and Angie Marion will lead you through the steps to a better marriage. You must sign up and purchase the class materials. Cost is 85 dollars and space is limited.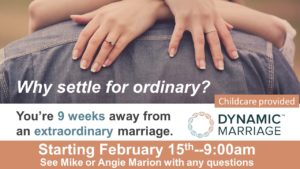 We will be welcoming new members on March 29th. Id you are interested being a member of Fields of Grace stop by an the info desk and pick up a packet or visit the connect tab and print off your own. Forms must be turned in by March 22nd to the information desk.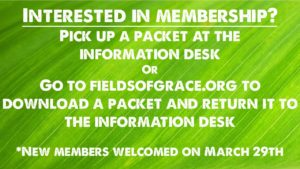 The annual Easter Egg Hunt held at the Covington community Park will be held on April 4th with a rain date of April 5th. There have been 24 bikes donated to give away, 50+ Easter baskets and over 25,000 eggs to hunt. Ages have changed to Must be walking to age 11yrs. Bring the kids down for some Easter fun!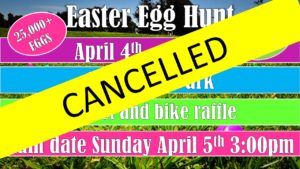 We are collecting Basketball for local basketball programs during the month of March. While you are out shopping stop by the sports section and pick up a basketball. Collection ends 3/29. Any size, any brand!