Please join us for the following events. Everyone is welcome. Sunday morning worship starts at 9:00 and 10:30
Win the worry battle with this 6 week women's bible study.
Wednesday evenings starting January 29th @ 6:30 pm.
Book cost is $10 dollars. Sign up at the information desk!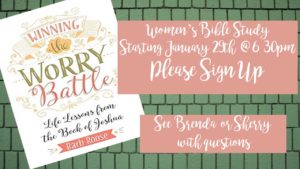 Join the men for this 6 week study starting January 29th @ 6:30. They will meet in the 7-12 grade classroom. Book cost is $10.00. Sign up at the information desk. See Pastor Don with questions.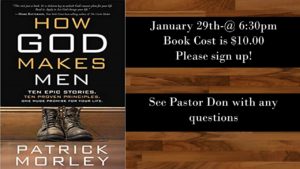 Join this group of ladies as they walk through The Made to Crave Book Study. Any questions contact Katie Byrd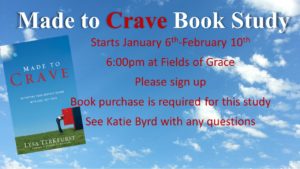 Dynamic Marriage workshop will be held here at Fields of Grace starting February 15th. Mike and Angie Marion will lead you through the steps to a better marriage. You must sign up and purchase the class materials. Cost is 85 dollars and space is limited.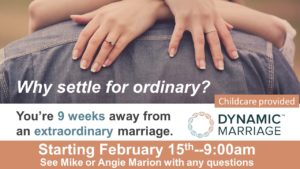 Our annual skating party at the 36 Skate Club will take place on March 1st from 5:30-7:30. FREE admission, skate rental, pizza and bottled water!! Invite your family and friends! EVERYONE IS WELCOME!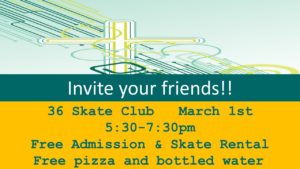 Bring in any size basketball in the month of march and we will donate them to local youth basketball programs. Join us in this fun outreach as we
MARCH through the MADNESS of life.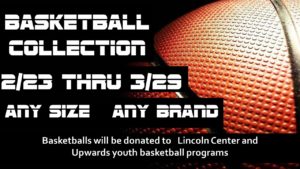 Lets have a little March madness fun. On March 15th please wear your favorite team colors or apparel. Not a sports fan, no problem sow your support for our church by wearing your FOG shirts!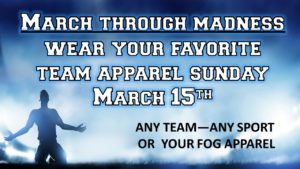 We will be welcoming new members on March 29th. Id you are interested being a member of Fields of Grace stop by an the info desk and pick up a packet or visit the connect tab and print off your own. Forms must be turned in by March 22nd to the information desk.