Please join us for the following events. Everyone is welcome. Sunday morning worship starts at 9:00 and 10:30
Each year the local eagles chapter partners with us to bring you our annual Community Thanksgiving Dinner. The dinner this year is on November 23rd from 4-7 pm. Take out meals will only be available AFTER 6pm. The menu consists of turkey, stuffing, green beans, mashed potatoes, gravy, chicken and noodles. roll and pie for desert! you wont want to miss it!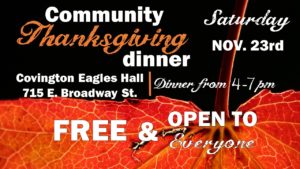 The BFF book club will be starting back up with Liz Curtis Higgs book The Women of Christmas. books are 10 dollars each. you can sign up and pay at the info desk. Please see Brenda with any additional questions.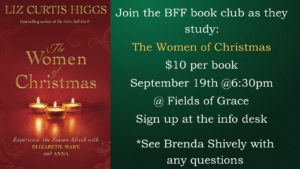 The men's fellowship group be starting a study on October 2nd. They will meet here at the church and work though the book Wild at Heart from 6:30-7:30. If you have questions please see Pastor Don. Sign up and purchase your book at the information desk.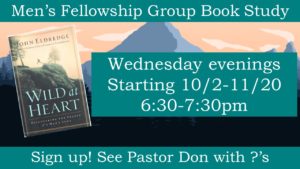 Tamara Hegi will be leading a group for those in the midst of infertility, miscarriage and adoption loss. Books are $10 and money can be paid on 9/24 at the first gathering. Study will start at 6:30pm in the back classroom. Please enter thought the back door of the church. If you have question please contact Tamara at 937-418-3300.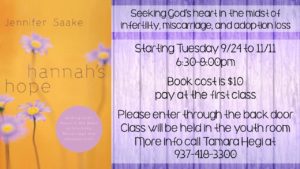 Fields of Grace is offering two evening Christmas Services. December 23rd @ 6:00pm and December 24th @ 6:00pm. Please join us for a celebration of Christmas and our Saviors birth. Everyone is welcome.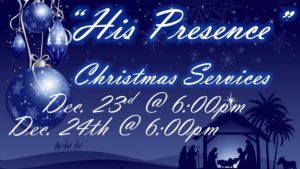 Fields of Grace has made it easier for you to give. You can use the app under GIVE+ in your app store or you can click in the GIVE icon on our home page. If you have question please see Mark Pellman, or Deb Clason.