Please join us for the following events. Everyone is welcome.
Sunday morning worship starts at 8:30 and 10:00
Our Tuesday morning bible study will start back up on September 15th at 9am. Join Dawn Weiss and the rest of the group as they finish up the book of John and then move into the book of Acts. No childcare at this study.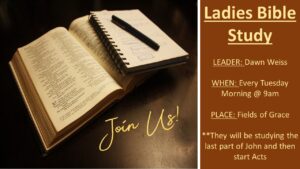 Come join one of our small groups! We meet once a month for a time of food and fellowship. Watch the information desk for details.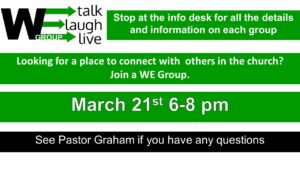 Join Katie Byrd for this Women's zoom bible Study. The Study starts on Feb 8th at 7pm and will continue for 6 weeks. You will need to txt or call Katie with your email information at 937-418-8425. You will also need to purchase your book on Amazon.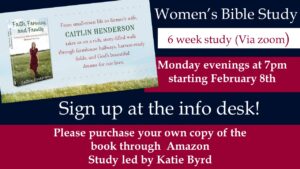 This year we will not have our annual Easter Egg Hunt. We have decided to reach out in a new and more personal way. Easter Egg-Splosion will be our church family in action around their communities, delivering ready to go Easter egg hunts to families or shut ins of their choosing. Schools will be receiving Easter goody bags for all elementary aged kids and the church will also be reaching some families that need a little extra love during this time of year. See the info desk for sign ups and additional information.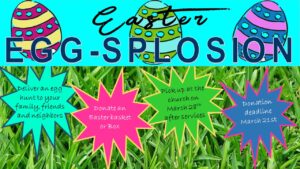 Fields of Grace will celebrate Easter with 3 special services. Our well known and loved Maundy Thursday service will take place in April 1st at 6:30pm. This year we have added a service to our celebration. Easter Eve, is our new service and will take place on April 3rd at 6:00 pm. We hope this will give a safe place and another option to be with us. April 4th is Easter and we will celebrate during our normal service times of 8:30 and 10:00. Children's services will be available on Easter Eve for nursery through 3rd grade, and on Easter our children's services will run as normal.