Please join us for the following events. Everyone is welcome.
Sunday morning worship starts at 8:30 and 10:00
Our Tuesday morning bible study meets every Tuesday morning at 9am in the Fields of Grace Youth Room. Come in through the office doors and join Dawn Weiss and the rest of the group as they study the book of Thessalonians.
There is no childcare at this study.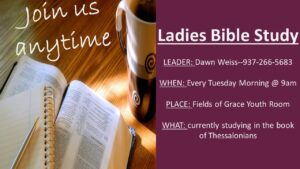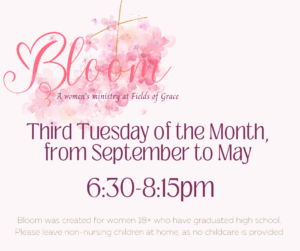 Bloom will be Tuesday April 18th from 6:30-8:15pm. Join us for a fun, encouraging night!
If you plan on coming, please make sure to sign up at the information desk.
*this study is for ages 18+ and graduated women. Please leave non-nursing children at home as there is no childcare provided*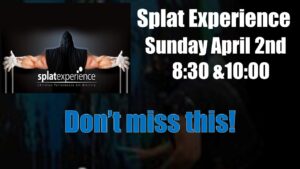 Join us for the Splat Experience Sunday, April 2nd at our 8:30 or 10am services. This event is FREE and open to the public, so come as you are and enjoy the message he brings through his God given talent of painting!
If you have any questions, you can call the church at 937-573-4282
Join us for our Maundy Thursday service titled "Thursday of Mysteries" on Thursday April 6th at 6:30. If this is something you'd like to attend, please sign up at the information desk or call 937-573-4282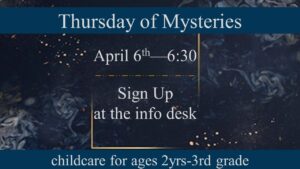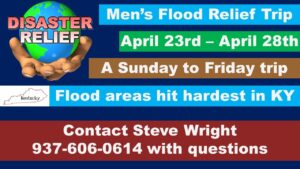 There will be a Mens Flood Relief Disaster Relief trip April 23rd – April 28th to help the areas hit hardest by the floods in Kentucky. If this is something you're interested in and you would like more information, contact Steve Wright at 937-606-0614.