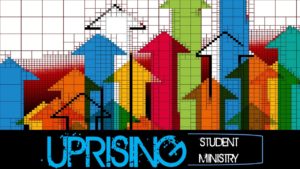 Uprising is for the 7th-12th grade students. UPRISING meets on Sunday mornings during the 9:30am service and on the third Sunday evening of each month form 6-8 pm. We try to schedule some kind of fun event each month in addition to these times. Games fun and relevant lessons are what this group of teens are all about. Come see what's up at UPRISING! EVERYONE WELCOME!!
Calling ALL parents! Please plan on attending a parent meeting for your 7-12 grader. We will discuss future programming, and upcoming opportunities for your youth here at Fields of Grace. Bring your calendars as we will be asking you to get involved and help us provide a great program for these students!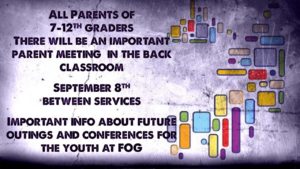 All Youth grades 7-12 are Welcome to attend our Monthly Youth Night. This will always be the 3rd Sunday of each month from 6:00-8:00pm. Pizza and drinks provided. Come hang out with us!