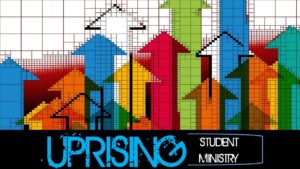 Uprising is for the 7th-12th grade students. UPRISING meets on Sunday mornings during the 9:30am service and Sunday evenings from 6:45-8:15pm. We try to schedule some kind of fun event each month in addition to these times. Games fun and relevant lessons are what this group of teens are all about. Come see what's up at UPRISING! EVERYONE WELCOME!!
6th grade and up we are headed to SKYZONE!!!!
You must have a church waiver filled out as well as the online waiver for skyzone. We will have taco night prior to leaving for skyzone. See you at 6:30 for dinner and we will return at midnight!
DONT FORGET TO WEAR SOMETHING THAT GLOWS UNDER A BLACK LIGHT!!