Please join us for the following events. Everyone is welcome. Sunday morning worship start at 9:00 and 10:30 each Sunday
On December 23rd during both services we will Christian art performer SPLAT. He is amazingly talented and you wont want to miss his performance here at Fields of Grace. This event is free and open to the public. No Tickets necessary, childcare for ages 6mos through 3rd grade.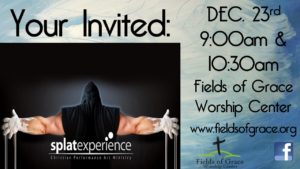 Join us December 24th for our Christmas Eve Service. We will celebrate at 6:00pm. We hope you will take the time to sit back relax and enjoy the true spirit of the Season.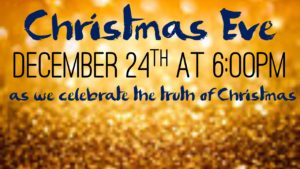 S.O.S Meets the third Saturday of each month. We start at 9:00 am. All ages of women are welcome. Come join us for some fun fellowship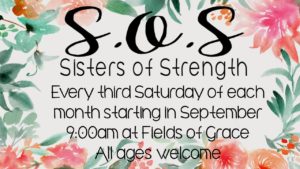 he Books, Faith, Friendship will start meeting in September. They will meet in the Café at Fields of Grace for lively discussion regarding their favorite topic….BOOKS. Join them on the third Thursday of each month for friendship fellowship and a common love of books. Leader is Brenda Shively. There is no Book Club in December.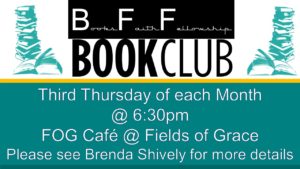 Our Men's Fellowship group will start meeting on September 5th at 6:30pm. The first gathering will be at Indians Pizza Pleasant Hill. Starting in October gatherings will be at Fields Of Grace on the first Wednesday of each month. If you have questions see Pastor Don or Pastor Graham.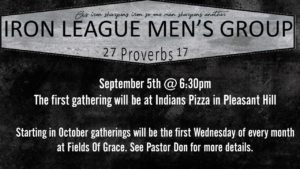 Join our women as they finish up the book of John. We will meet every Wednesday evening at 6:30pm starting September 5th. All ladies welcome!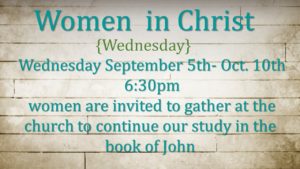 Christians Seeking Instruction is a class that meets before worship @ 8:30 am on the 1st and 3rd Sundays. This summer time change starts in June. They will meet each morning to discover what in the world is going on. Join them in the 4-6th grade classroom for a cup of coffee and great discussion and fellowship. Leader is Mark Pellman.