It's our annual trunk or Treat Event!!! There will be tons of candy to give out! This year we have a sports theme! You won't want to miss out!! Come down to the Covington Community Park on October 21st from 1-3pm.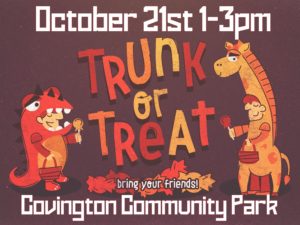 In conjunction with our Trunk or Treat event Fields of Grace and the Covington FFA are putting on a National Kiddie Tractor pull. Registration takes place at Covington Community Park the day of the event!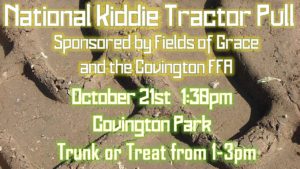 Join us for a free community Thanksgiving Dinner on November 28th from 4-7 pm at the Covington Eagles. This is a free dinner and open to EVERYONE!
We hope you will join us!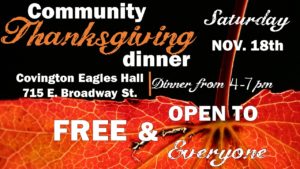 We will once again be offering home deliveries during our Free Community Thanksgiving Dinner. Delivery meal are for those that are handicapped or shut in/homebound and cannot make it out to eat with us. Please call if you or someone you know is in NEED of this meal. deliveries will be made to Covington, Bradford, Pleasant Hill, Troy, and Piqua.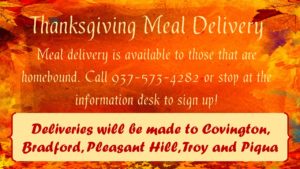 Come help us serve the community dinner! Sign up the information desk, we would love to see you serve!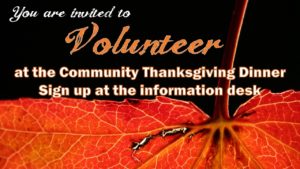 Help us out and donate a pumpkin pie for the Community Thanksgiving dinner. Sign up at the information desk on Sunday. Pie drop off is from 9-2 on Nov. 18th at the Covington Eagles.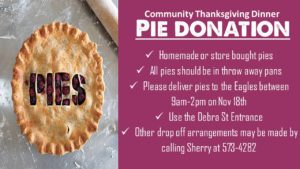 We are collecting donations to help us make our Thanksgiving meal. Stop at the information desk and see how you can help us out this year!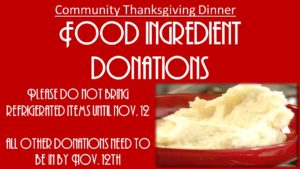 Join us for doughnuts before services on November 26th. This is a great time to connect with others in our gathering area while enjoying free doughnuts and coffee. Bring a friend….who doesn't love a good doughnut!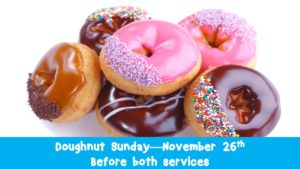 Rooted is held on Wednesday evening starting September 13th. this class will meet for 6 weeks. They will discover ways to live out their life as Christians. Pastor Don and Pastor Graham will be leading this class each week. This class will be held at Fields of Grace and will meet in the 4-6th grade room.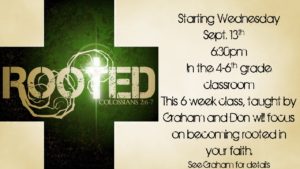 Christians Seeking Instruction is a class that meets before worship @ 8:00 am on the 1st and 3rd Sundays. They will meet each morning to discover what in the world is going on. Join them in the 4-6th grade classroom for a cup of coffee and great discussion and fellowship. Leader is Mark Pellman.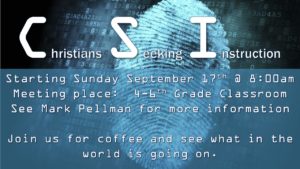 Books, Faith, Friendship will start meeting in September. They will meet in the Café at fields of Grace for lively discussion regarding their favorite topic….BOOKS. Join them on the third Thursday of each month for friendship fellowship and a common love of books. Leader is Brenda Shively.