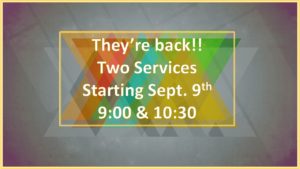 Starting September 9th we will be back to our two worship time son Sundays. Times will be 9:00 and 10:30. We hope you enjoyed summer and we look forward to having everyone back with us to worship!
John Godwin is returning to Fields of Grace Worship center on September 2nd. You can hear him speak at 9:30 am at Fields of Grace Worship Center or at 11:30am at the Covington Community Park during the Fort Rowdy Festival. Both events are FREE and open to the public. Rain location for the 11:30 service will be at Fields of Grace and will be announced through our Facebook page and our website. If you have any questions call the church office at 937-573-4282.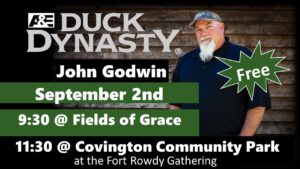 We've been playing Fornite every Tuesday all summer long and now its time to find out who is number! the tournament will be on Saturday Sept 8th from 6:00-8:30 pm. The top players from summer will battle it out to see who comes in number one. There will be game systems to give away, v bucks, food and other drawings taking place during the event! Bring your friends and root on your favorite player and have a chance to win some cool prizes!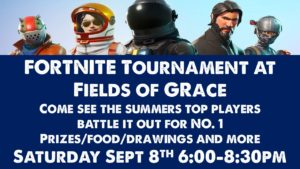 he Books, Faith, Friendship will start meeting in September. They will meet in the Café at Fields of Grace for lively discussion regarding their favorite topic….BOOKS. Join them on the third Thursday of each month for friendship fellowship and a common love of books. Leader is Brenda Shively.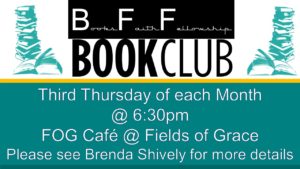 S.O.S Meets the third Saturday of each month. We start at 9:00 am. All ages of women are welcome. Come join us for some fun fellowship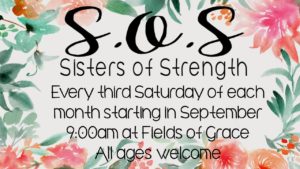 Our Men's Fellowship group will start meeting on September 5th at 6:30pm. The first gathering will be at Indians Pizza Pleasant Hill. Starting in October gatherings will be at Fields Of Grace on the first Wednesday of each month. If you have questions see Pastor Don or Pastor Graham.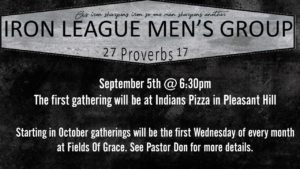 Join our women as they finish up the book of John. We will meet every Wednesday evening at 6:30pm starting September 5th. All ladies welcome!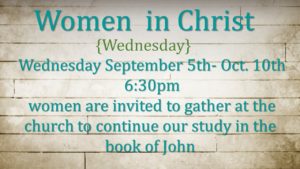 Christians Seeking Instruction is a class that meets before worship @ 8:30 am on the 1st and 3rd Sundays. This summer time change starts in June. They will meet each morning to discover what in the world is going on. Join them in the 4-6th grade classroom for a cup of coffee and great discussion and fellowship. Leader is Mark Pellman.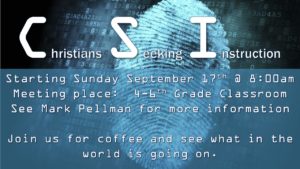 Interested in becoming a member of Fields of Grace? Attend a one of the membership meetings or simply download the forms from the website and turn them back into the information desk on Sunday. New members will be announced on September 30th.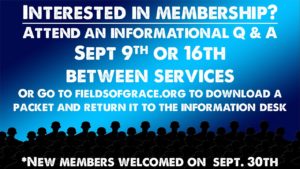 If you would like to be baptized or you would like more information on Baptism please attend one of the Q&A sessions. they will be held between services on Oct. 7th and on Oct. 14th. You can also download and print off the baptism form from the website. Just turn it back into the information desk. Baptism will be held on October 28th