Join us for cookies after services on December 23rd and 24th. This is a great time to connect with others in our gathering area while enjoying free cookies, hot chocolate and coffee. Bring a friend….who doesn't love Christmas cookies nad hot chocolate.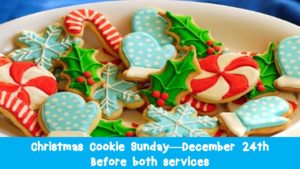 The women in the church are meeting once a month for a time of study and fellowship. If you have any questions contact Katie Byrd.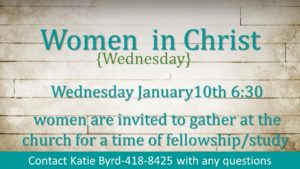 Mike and Angie Marion will be hosting this 9 week marriage class. If you are interested in being a part of this transforming class please contact Angie Marion at 937-216-8101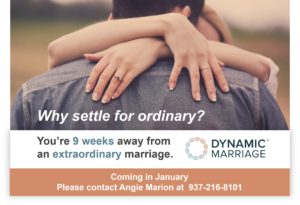 We are holding a membership Q&A on January 14th and 21st. The sessions will be held directly after both services on these Sundays. New members will be welcomed on Feb 4th during worship.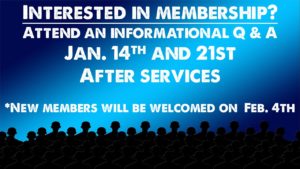 Youth, grades 7-12 will be attending Winter JAM in Columbus. Admission is paid for. just sign up and bring your friends!! You will need money for food and souvenirs! Concert date is January 20th.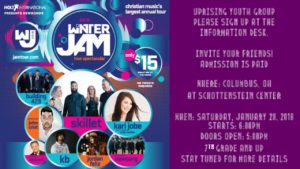 Christians Seeking Instruction is a class that meets before worship @ 8:00 am on the 1st and 3rd Sundays. They will meet each morning to discover what in the world is going on. Join them in the 4-6th grade classroom for a cup of coffee and great discussion and fellowship. Leader is Mark Pellman.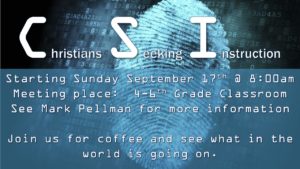 Books, Faith, Friendship will start meeting in September. They will meet in the Café at fields of Grace for lively discussion regarding their favorite topic….BOOKS. Join them on the third Thursday of each month for friendship fellowship and a common love of books. Leader is Brenda Shively.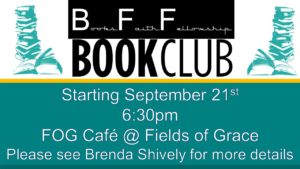 Let's have some Super bowl fun on February 4th. Wear your favorite team t shirt or a fields of Grace shirt to church and bring a can of soup or a dollar to benefit the local food pantry.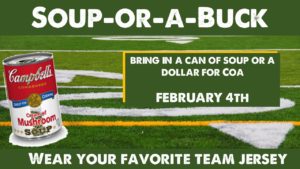 The men in the church are invited to be a part of this Men only mission trip. They will be going to Louisiana and doing relief work while there. Departure is on Feb 18th and they will return on Feb 24th. Cost for the trip is $350. Watch for an upcoming meeting in early January. If you have questions please contact Steve Wright at 937-606-0614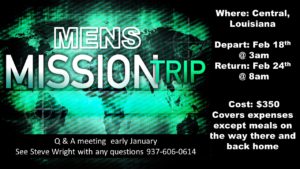 Bring your little girls in for some pampering before the Princess Ball! Hair, nails and makeup for your sweet girl at All for You Salon. This event is free but you must sign up for an apt time. Sign ups will be at our information desk soon, so keep a close eye out! Your girls will LOVE it.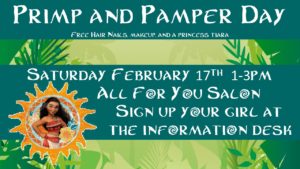 Fields of Grace will once again host our annual princess ball! This a chance for all the dad, grandpas, uncles etc. to bring our their little girls for a fun night of dancing, food and picture with "Moana" WE are so excited about this years island theme!! we hope you will join us at the Covington Eagles hall on Feb. 17th from 6-8pm. we do charge a minimal fee of 10 per family
.