Community Easter Egg hunt held at th the Covington Park on March 24th at 1pm. There are tons of Eggs to be hunted. Our littlest age group will benefit form some special items just for them. There bike and Easter backsets to raffle off. The Scott family McDonalds has donated one egg per age group that will have a Happy Meals for a year (one per week). Don't miss it!!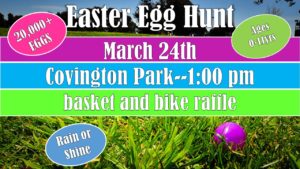 The women in the church are meeting once a month for a time of study and fellowship. If you have any questions contact Katie Byr
d at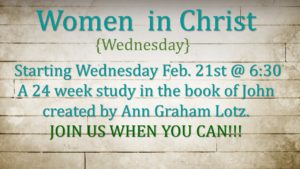 Christians Seeking Instruction is a class that meets before worship @ 8:00 am on the 1st and 3rd Sundays. They will meet each morning to discover what in the world is going on. Join them in the 4-6th grade classroom for a cup of coffee and great discussion and fellowship. Leader is Mark Pellman.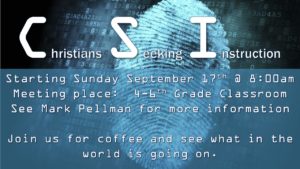 Books, Faith, Friendship will start meeting in September. They will meet in the Café at fields of Grace for lively discussion regarding their favorite topic….BOOKS. Join them on the third Thursday of each month for friendship fellowship and a common love of books. Leader is Brenda Shively.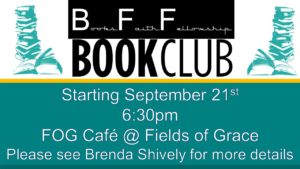 The most favorite of all the Sundays each month! Free doughnuts on the 4th Sunday of each month. Join us and bring a friend, after all who can resist free doughnuts!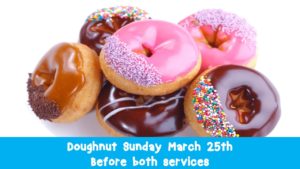 Sign up at the information desk for tickets to OSU Spring game. Tickets are $5 each. Make check out to Fields of Grace and put OSU game in the memo line.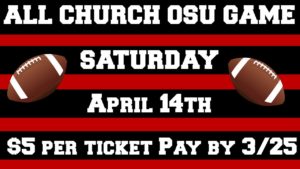 Join us for a reflective Maundy Thursday Service. Life is busy, lets take some time to quiet our hearts and reflect on the season of Easter and all that was given for you.