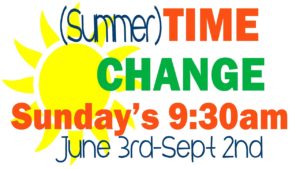 We understand how full summer schedules can be. Your days are packed with fun summer activities and vacations. Fields of Grace will move to a Summer service schedule starting June 3rd. We will meet during 1 service at 9:30am. This will last through Sept. 2nd. After that we will resume our two service worship schedule.
June 10th will be our annual Bike blessing. We will have a special service at 9:30 am. After service the bikes will be blessed. the riders will then head out for a ride and a lunch stop. Everyone welcome, whether you ride or not.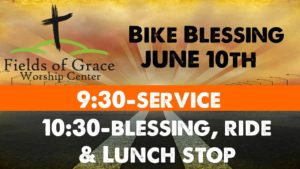 Grace Kids are excited to celebrate Dad's. On June 17th kids and their Dads are invited to join us for a light breakfast at 9:00am before services.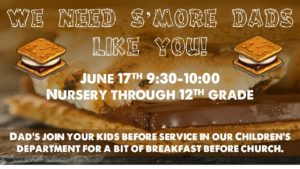 Fields of Grace has rented the Troy Pool for you and your friends! Mark your calendars now for this night of fun.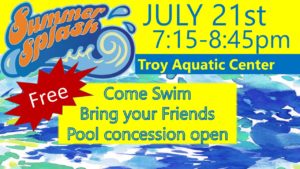 Take this opportunity to spend some time with your child ages, 10 and up, on the golf course. More info will be available as the July date approaches. Watch the info desk, Facebook and the website for more info.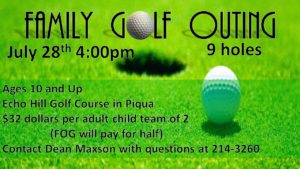 Books, Faith, Friendship will start meeting in September. They will meet in the Café at Fields of Grace for lively discussion regarding their favorite topic….BOOKS. Join them on the third Thursday of each month for friendship fellowship and a common love of books. Leader is Brenda Shively.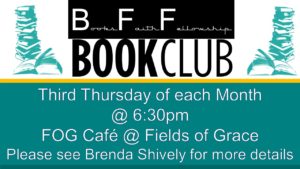 Christians Seeking Instruction is a class that meets before worship @ 8:30 am on the 1st and 3rd Sundays. This summer time change starts in June. They will meet each morning to discover what in the world is going on. Join them in the 4-6th grade classroom for a cup of coffee and great discussion and fellowship. Leader is Mark Pellman.