LEGO Mania Movie Night! Let's have one last little bit of summer fun before heading back to school. There will be Lego building contests(ages 3-12) and prizes ,hot dogs , popcorn, and we will end our evening with the latest LEGO movie, LEGO BATMAN. Come share some family fun with us, EVERYONE is invited to this community event.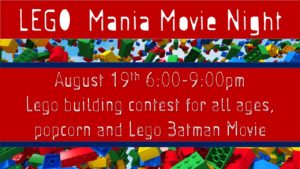 Sunday August 20th we will have Move Up Sunday. All children will be recognized and we will pray over them as they start a new school year. We will also be recognizing all the teachers that generously give of their time to help raise up the next generation of Jesus lovers! We hope that everyone can attend and be a part of this fun celebration.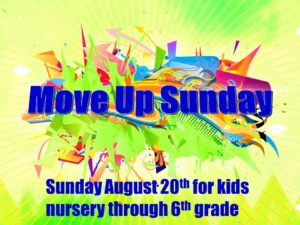 Our Children's Department will be wearing their PJ's to church for a worthy Service project! On August 27th we invite you to join with us and bring in a brand new pillow and/or a new pillowcase. These pillows will be taken to the Family Abuse Shelter in Troy. We hope to bring a little comfort to those families who need to know they are loved. Help our children help others and reach those in their community!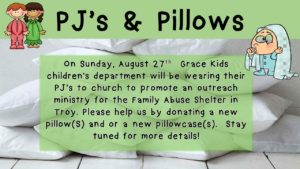 Join us for doughnuts before services on August 27th. This is a great time to connect with others in our gathering area while enjoying free doughnuts and coffee. Bring a friend….who doesn't love a good doughnut!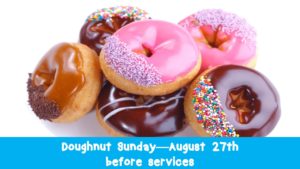 If you are interested in church membership please plan to attend a membership class on Sunday September 10th or 17th after services. New members will be welcomed on September 24th. See Graham Furrow for details or more information.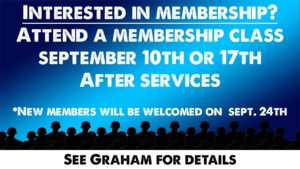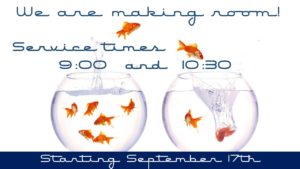 him speak. Ticket will be available to the public starting in July! Watch our facebook page and our Website for upcoming information on this event